Works of two artists on display in Library Gallery
Thursday August 16 - Sunday September 30
Archabbey Library Gallery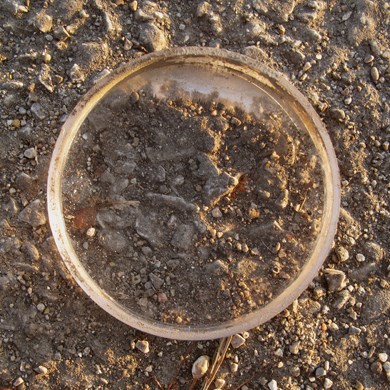 Saint Meinrad Archabbey Library Gallery, St. Meinrad, IN, is hosting an exhibit by two New Harmony, IN, friends and artists, Curt Schmitt and Griffin Norman.
The show will run from August 16 through September 30.
Curt Schmitt moved to New Harmony in 2006, converting an old barn into a workshop where he designs and builds furniture. Combining art and craft, each piece is both functional and unique. He explains that building a piece of furniture "means discovering just the right balance of materials, purpose and imagination."
Whether inspired by a long-established style or wholly original, the work is rooted in the natural qualities of the wood, seeking a blend of the wood's organic traits with functional shape.
Schmitt's work can be seen in homes and businesses in New Harmony, Evansville, Chicago and other places where he has developed friendships with customers who appreciate both the work itself and the process behind it.
Griffin Norman has lived in New Harmony for over 10 years. He trained as a graphic designer and worked in the industry for decades. A serious photographer since the 1970s, he chose photos for this exhibit that focus on images he made along a stretch of Indiana 66 running through New Harmony. 
For years, Norman has cycled around New Harmony looking for abandoned objects in the road or on its edge. The objects are photographed in natural light just as they are found. Formerly discarded, the object becomes a treasure within the framework of the photograph.
For library hours, call (812) 357-6401 or (800) 987-7311, or visit the Archabbey Library's website: www.saintmeinrad.edu/library/hours/.
The exhibit is free and open to the public. Those wishing to view the exhibit may want to arrive at least 30 minutes before closing time.
# # # #
Photos: Bench by Curt Schmitt and Church Street by Griffin Norman