Marten Lecture and Workshop in Homiletics
Tuesday October 2 - Wednesday October 3
Lecture: St. Bede Theater; Workshop: St. Bede Hall 5th Floor Conference Room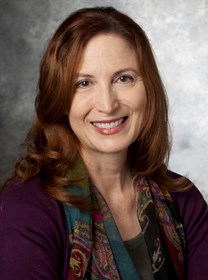 Saint Meinrad Seminary and School of Theology, St. Meinrad, IN, will present the 28th annual John S. and Virginia Marten Lecture and Workshop in Homiletics on Tuesday and Wednesday, October 2 and 3, on the Saint Meinrad campus.
The lecturer for this year's program is Dr. Alyce M. McKenzie, director of the Center for Preaching Excellence at Southern Methodist University's Perkins School of Theology.
The Tuesday evening lecture is entitled, "Wise Up! The Preacher as Seeker and Teacher of Wisdom." The lecture will begin at 7 p.m. in St. Bede Theater.
The next day, October 3, from 9 a.m. until 3:30 p.m., a corresponding workshop will be held on "Sage Sermons: Crafting Practical, Provocative Messages for Contemporary Congregations."
Dr. McKenzie is the Le Van Professor of Preaching and Worship at Perkins. She earned her PhD at Princeton Theological Seminary, a Master of Divinity at Duke University and a bachelor's degree at Bryn Mawr College.
Ordained as an elder in 1981, she is a member of the North Texas Annual Conference of the United Methodist Church.
She is the author of several books about preaching for pastors, including What Not to Say: Practical Advice for Provocative Preaching, which she co-authored with Dr. John Holbert; Preaching Proverbs: Wisdom for the Pulpit; Preaching Biblical Wisdom in a Self-Help Society; Hear and Be Wise: Becoming a Teacher and Preacher of Wisdom and Novel Preaching: Fiction Writing Strategies for Sermons.
Her interests include preaching on biblical wisdom; preaching on the sayings and parables of Jesus; preaching on public, often controversial issues; and the role of imagination in crafting sermons.
While there is no cost for the lecture or workshop, reservations are requested. To reserve a seat, contact Fr. Guerric DeBona, OSB, professor of homiletics, at gdebona@saintmeinrad.edu or (812) 357-6549. Those desiring overnight housing can call Guest Services at (812) 357-6467.
This lecture/workshop series is made possible by an endowment established by the John S. Marten family of Indianapolis. For decades, Virginia Marten and the late John S. Marten have generously supported the homiletics program at Saint Meinrad.
Parking is available behind St. Bede Hall, as well as in the Guest House and student parking lots. All times are Central Time.