Honor Your Inner Monk Donor Drive
Thursday September 17 - Wednesday September 30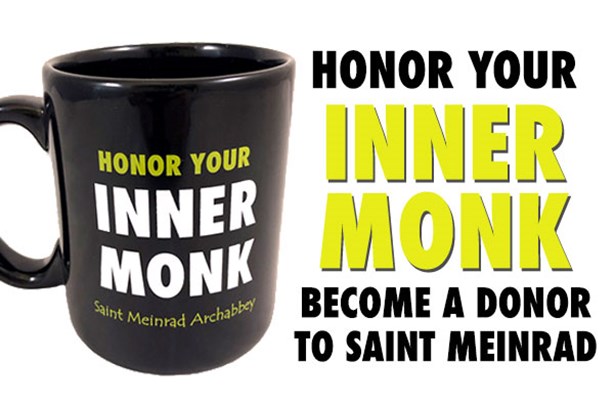 Honor Your Inner Monk: Become a Donor to Saint Meinrad – Today! 
 We need your support so the important work of Saint Meinrad continues. If you haven't yet supported Saint Meinrad, please consider a donating during our new donor drive taking place September 17-30.
Any new donor who gives a one-time gift of $50 or more or sets up a monthly gift of $10 or more will receive a special Honor Your Inner Monk mug.
Your gift to Saint Meinrad is not only an investment in our monks and students; it's an investment in the life of the Church and the people of God. Become part of the Saint Meinrad family today. Click here to donate online.