Vatican astronomer will speak at Saint Meinrad
Tuesday September 25
St. Bede Theater
7 p.m. Central Time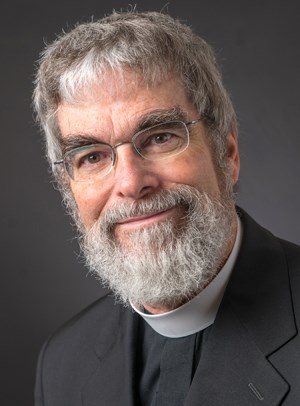 The director of the Vatican Observatory will give a special lecture at Saint Meinrad Seminary and School of Theology, St. Meinrad, IN, on Tuesday, September 25.
Br. Guy Consolmagno, SJ, will speak on "Adventures of a Vatican Astronomer" at 7 p.m. Central Time in St. Bede Theater at Saint Meinrad. The lecture is free and open to the public.
At the Vatican Observatory since 1993, Br. Consolmagno has conducted research that explores connections between meteorites, asteroids, and the evolution of small solar system bodies; observed Kuiper Belt comets with the Vatican's 1.8-meter telescope in Arizona; and applied his measure of meteorite physical properties to understanding asteroid origins and structure.
Along with more than 200 scientific publications, he is the author of a number of popular books, including Turn Left at Orion (with Dan Davis) and, most recently, Would You Baptize an Extraterrestrial? (with Father Paul Mueller, SJ). He also has hosted science programs for BBC Radio 4, been interviewed in numerous documentary films, appeared on "The Colbert Report," and for more than 10 years he has written a monthly science column for the British Catholic magazine, The Tablet.
A native of Detroit, Michigan, he earned undergraduate and master's degrees from Massachusetts Institute of Technology, and a PhD in planetary science from the University of Arizona.
Br. Consolmagno's work has taken him to every continent. In 1996 he spent six weeks collecting meteorites with a NASA team on the blue ice regions of East Antarctica. He has served on the governing boards of the Meteoritical Society; the American Astronomical Society Division for Planetary Sciences (of which he was chair in 2006-2007); and IAU Commission 16 (Planets and Satellites).
In 2000, the small bodies nomenclature committee of the IAU named an asteroid, 4597 Consolmagno, in recognition of his work. In 2014 he received the Carl Sagan Medal from the American Astronomical Society Division for Planetary Sciences for excellence in public communication in planetary sciences.
Parking is available behind St. Bede Hall, as well as in the Guest House and student parking lots. For more information, contact Mary Jeanne Schumacher at (812) 357-6501.